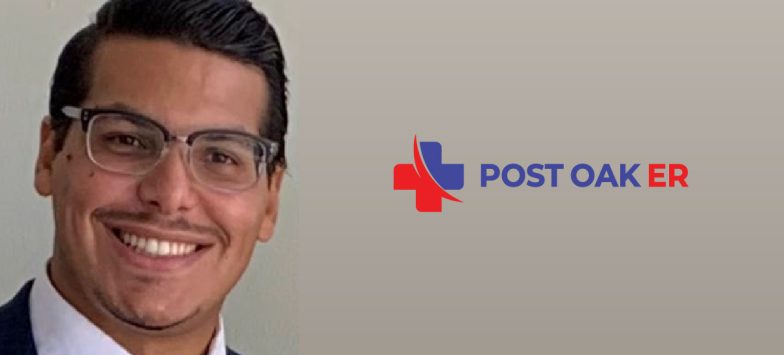 Employee Highlight November 2022
Employee Highlight November 2022 – Mario Miranda Patrono, ER Aficionado
Today we want to highlight the extraordinary work of one of our beloved ER techs, Mario Miranda.
We consider ER techs as cornerstones to the flawless functioning of our facilities because they can and do it all.
Every shift presents different challenges for Mario as he is responsible for ensuring we all have a safe environment to work in and for patients to feel comfortable. Mario is involved in all aspects of patient care from when patient signs in to discharge.
Studies and Background
What most people don't know is that Mario is already a doctor. However, he graduated outside of the United States and still needs to take his boards here to receive accreditation. Doing this is among his top priorities for next year. Mario has quickly become a valuable asset to our organization thanks to his training and skills.
Mario has been working in healthcare for the last seven years. He became part of our work family a little over a year ago. Mario says his favorite thing about working here is taking the time to get to know the staff; the feeling is mutual because we are delighted to have him. He also loves how friendly our patients are.
The choice to work in this industry was always clear for Mario, who says he's felt passionate about healthcare and healthcare administration from a young age.
Mario has an interesting background, as he is half Puerto Rican and half Italian. Growing up, his parents were diplomats, which allowed him to travel and live in different countries, soaking up their cultural richness and becoming a food connoisseur.
Hobbies and Interests
Mario has a passion for food and adventure, making a point to visit new restaurants consistently every weekend. His favorite restaurants In Houston are Fiori and Soto, but Mario is your man if you ever need a good restaurant recommendation!
Aside from food, Mario's other favorite hobby is traveling with his wife, as you can imagine. Australia and New Zealand are among his top travel destinations. He loves being near water; as he puts it, he lives for the ocean.
Of course, sports are also part of Mario's interests. He loves to play soccer, outdoor running and is an avid Formula 1 aficionado.
Aside from eating out with great people, he also enjoys the city's nightlife and bar hopping and is always game for a Sunday Funday.
Thank you, Mario, for everything you do and for always being willing to help and make our work environment safe and enjoyable.
Looking for the best quality 24-hour Emergency Room services?
If an emergency strikes, you have a choice! At Post Oak ER we're open during all weekends, and holidays & offer FREE Medical Screening! There is no need to risk your health or your life. Get help from the ER experts when you need it, visit us immediately at 5018 San Felipe St, Houston, TX 77056
.
You may call us, check in online, or walk-in as we are always open.
Get back on track to enjoying life, FAST! Here you will find experienced, effective and caring emergency physicians as well as the best on-site ER technology for everything from minor to major injuries and conditions.
CT Scan, Digital X-Ray & Ultras

ound

Certified Full-Service Diagnostic Laboratory

Specialized Pediatrics ER Care Facilities
#PostOakER
is the best emergency room near you offering fast, quality ER Care 24/7. We treat all ages from pediatrics to Medicare.
Have any questions or need emergency medical care right now? Give us a call: 
(832) 581-2277