Tips to Stay Safe at Home and Work
Tips to Stay Safe at Home and Work
Safety is both a collective and private responsibility. At Post Oak ER in Houston Texas, we are committed to helping the members of our community stay safe no matter where they are. For this reason, we've put together a list of potential dangers at home and work, along with simple ways to avoid accidental injuries.  Check out our list of tips to stay safe at home and work from Post Care ER and know that in the case of a medical emergency, we're open 24 hours a day, 365 days of the year to ensure that you and your family stays well.
Stay Safe at Home
Our home is where we feel safest. However, there could be dangers you are unaware of that can put your family's life at risk.
Most injuries at home are due to:
Falls
Burns
Poisoning (including accidental drug overdoses)
Drownings
Ways to Minimize the Risk of Accidents Around the Home
Preventing Falls
Falls are a leading cause of home injuries, here is how you can minimize the risks.
Install barrier gates to prevent children from falling from the stairs
Clear walkways of clutter and unnecessary furniture
Place non-slip mats and rugs in entryways, kitchen, and bathroom
Install grip rails in the bathroom
Place electrical cords behind furniture to prevent people from tripping
Install proper lighting around your home to increase visibility
Preventing Burns
Regularly check your electrical outlet to ensure they are up to code
Keep pan handles on the stove pointing inwards
Don't leave pans on the stove, plugged hair curlers, irons, or lit candles unattended
Opt for curly electrical cords that won't dangle from the side of the furniture
Invest in a hot water tempering valve to prevent accidental water burns
Keep children away from grills, stoves, fireplaces, and open fires
Don't place your grill under trees or near flammable items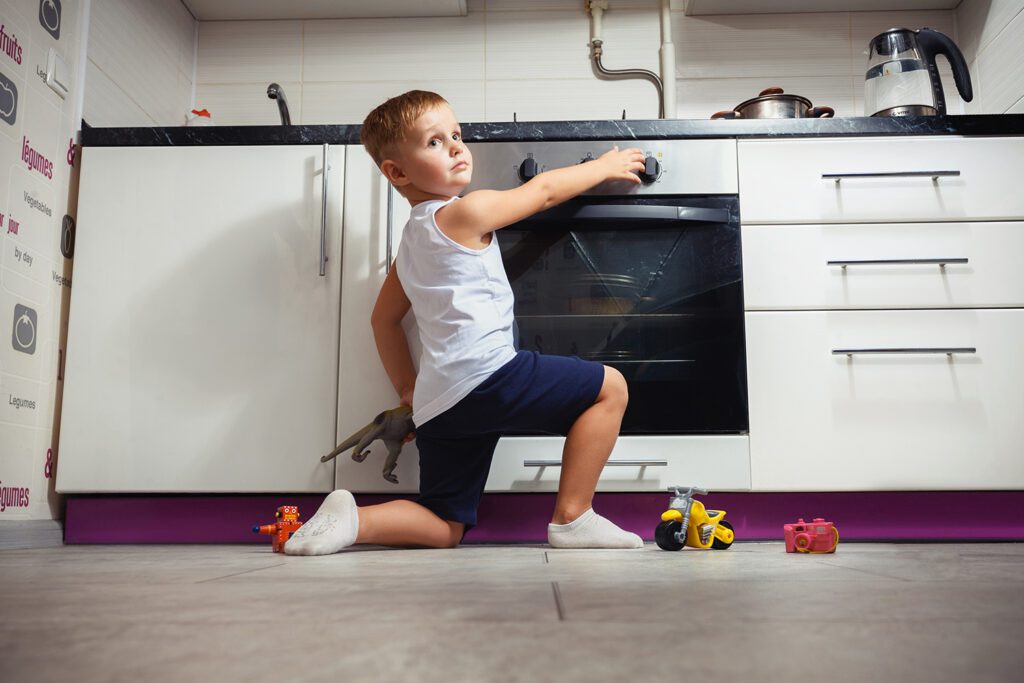 Preventing Poisonings
Keep cleaning products in their original packaging or clearly labeled containers
Don't leave cleaning products where children or pets can reach them
Keep all medications stored in a place where children can't get them
Don't allow children or disabled persons to self-medicate
Monitor the medicines taken by elderly persons living with you to ensure they take the right dose at the correct times
Before buying a plant, ask if any part of it is poisonous to humans or pets
Preventing Drownings
Don't leave small children unattended when they are near water, including bathtubs and pools
Install a safety fence around the pool and keep it locked
Store pool toys away when not in use to prevent children from trying to reach them
When to Visit the ER
You should come to the ER if:
Someone fell and lost consciousness (even for a few minutes)
You suspect you or a family member might have broken a bone during a fall
A doctor should evaluate any head or neck trauma
You severely burned your face, hands, or feet
You suffered an electrical or chemical burn
You have a burn that is larger than three inches
You or someone in your house accidentally ingested a cleaning solution, weed killer, or other poison
Safety Tips at Work
When heading to work, most of us might think about the list of tasks for the day ahead and our interaction with coworkers, employers, business partners, and clients.
Few of us put much thought into our health and safety on the job, but we probably should. Even though work-related injuries have decreased in recent years, some 2.7 million non-fatal injuries and more than 4,700 fatal injuries still occur annually.
Most work-related injuries are the result of:
Exposure to hazardous substances or environments (including noise, radiation, electricity, extreme temperatures, oxygen deficiency, contagious or infectious diseases, stressful or traumatic events)
Slips, trips, and falls
Overexertion and bodily reactions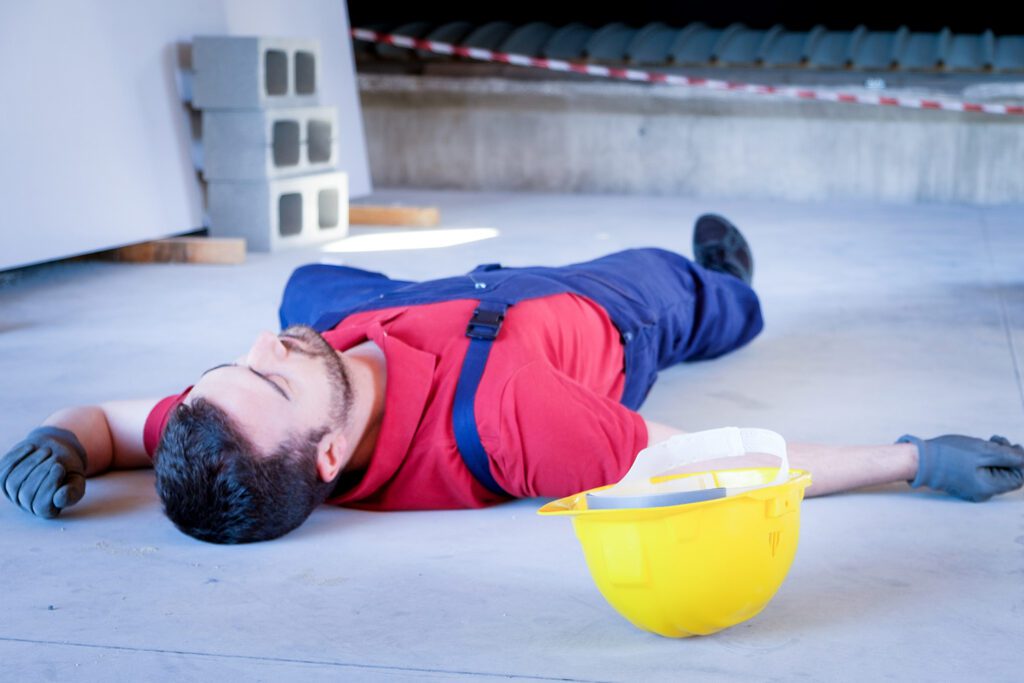 Ways to Minimize the Risk of Work-Related Injuries
Create open and effective communication channels, so every worker knows and understands safety procedures
Promptly report any unsafe conditions
Maintain your workstation clean and free of clutter
Always wear protective gear while performing dangerous tasks
Check for spills, exposed electrical cords, and other items that could cause someone to slip, trip, and fall
Follow manufacturing and industry safety protocols when using machinery
Never use the equipment for any purpose other than its intended use
Stay hydrated
Remember to take breaks; use these to walk, stretch and rest
Practice good posture
Don't take shortcuts when your safety or that of others is on the line
When to Visit The ER
Musculoskeletal Injuries
These injuries include damage to joints, bones, and other tissues. The injury could be sudden or result from overexertion and repetitive movements over months or years.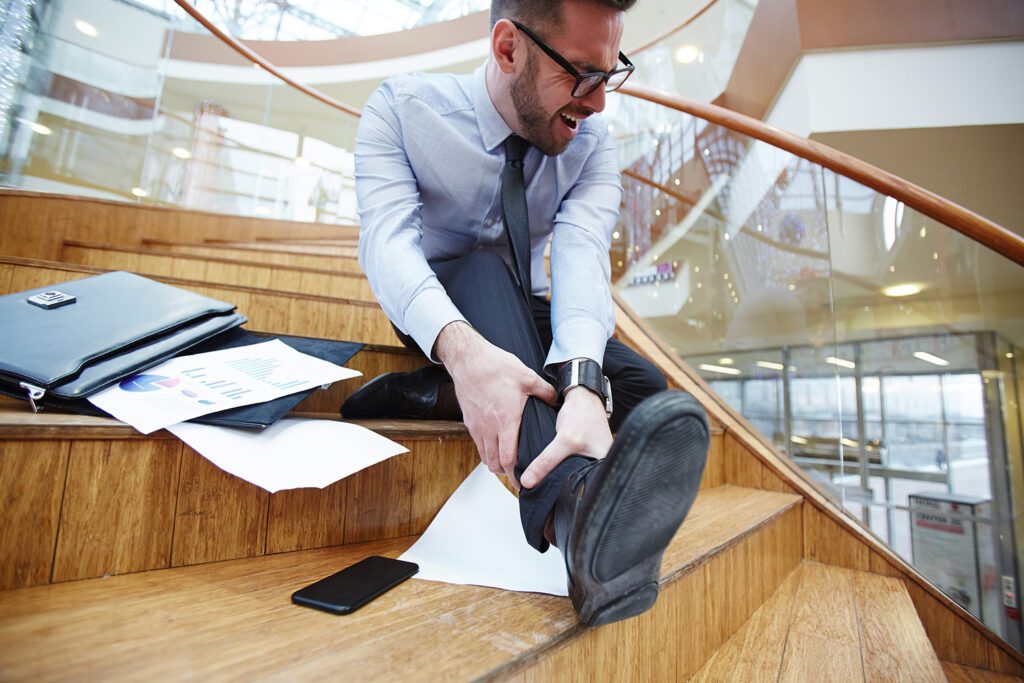 Please visit the emergency room when:
You experience intense pain that does get better quickly or prevents you from continuing work
You hear a pop sound in one of your joints while lifting a load
Suspect you may have a broken bone
You fell and experience intense pain and swelling in a joint or limb
Environmental Injuries
Head to the nearest ER when:
Exposed to toxic substances, fumes, or liquids
Have trouble breathing
Experience chest pains
Feel dizzy or disoriented
Have nausea and vomiting
Injury prevention should be a priority for everyone, whether at work or home. Staying vigilant and taking precautions can save you and your loved ones a trip to the ER.
When injuries happen as they will, you can trust us to take care of you. Our qualified staff is known for being some of the most caring and empathetic medical professionals in the area. Their expertise, coupled with our modern technology and comfortable environment, will make your visit to the ER the best experience possible.
Looking for the best quality 24-hour Emergency Room services?
If an emergency strikes, you have a choice! At Post Oak ER we're open during all weekends, and holidays & offer FREE Medical Screening! There is no need to risk your health or your life. Get help from the ER experts when you need it, visit us immediately at 5018 San Felipe St, Houston, TX 77056.
You may call us, check in online, or walk-in as we are always open.
Get back on track to enjoying life, FAST! Here you will find experienced, effective and caring emergency physicians as well as the best on-site ER technology for everything from minor to major injuries and conditions.
CT Scan, Digital X-Ray & Ultras

ound

Certified Full-Service Diagnostic Laboratory

Specialized Pediatrics ER Care Facilities
#PostOakER
is the best emergency room near you offering fast, quality ER Care 24/7.
We treat the whole family from pediatrics to adults.
Have any questions or need emergency medical care right now? Give us a call: 
(832) 581-2277